The Wow Factor

Did you know that your high GPA (grade point average), near perfect SAT and ACT scores, and impressive list of extracurricular activities, along with your leadership and awards may not be enough of a 'Wow Factor' to get you admitted to super selective US. universities?  Naturally, the above factors will lead to your application being considered for admission but, on their own, these do not guarantee an acceptance. With the CommonApp making it easy to apply to U.S. institutions from across the globe, the sheer number of students applying and the number of applications sent out by each applicant are ever-increasing. As a result, acceptance rates to top colleges and universities are decreasing into the single digits. The overall admission rates of 5 or 6% at institutions like Harvard and Stanford make even the most competitive applicant uneasy.  For a reality check, take a look at these numbers:
37,305 students applied to Harvard in 2014-15
1,990 of these applicants were admitted
5.3% was Harvard's overall admission rate for the year
10.8% of accepted students were international
This is not reason to panic. The good news is that despite the statistics showing that the odds are against international students being admitted to some of the super selective institutions, we succeed each and every year in having a number of Select College Admissions' outstanding students admitted to these top U.S. universities and colleges. How do we do it?
With an individualized approach, we draw up a strategy for each student, helping towards the creation of a 'Wow Factor', to distinguish them from their peers.  Each student is unique, demonstrating strength and passion in a distinctive discipline or area of interest.  We work with students who have a passion in academics (ranging from physics, genetics, history/politics, veterinary study, languages, to writing, philosophy, etc.), a demonstrated expertise in a sport such as tennis, golf, swimming or field hockey, as well as students who are talented artists, musicians, dancers, and filmmakers with portfolios showcasing their talents.  Yet others are passionate about debating or robotics. The question is what have they done about their passion over the years to create that 'Wow Factor'? Recently, we had one of our students, a naturalist with a passion for bee-keeping, matriculate at Stanford. He had exceptional writing skills and his essays were about his bee hives and his love for rowing and biathlon. He was also admitted to Harvard, Yale, and the University of Chicago but chose Stanford. Another student with a passion for innovation and science was admitted to Harvard in the early round. In addition to being fluent in Mandarin (he is not Asian), he also happens to be an artist, submitting his ceramics portfolio with his application. A young man, who wished to combine his interest in engineering with his love for philosophy, is now a student at Columbia University in NY. We have a student who was recruited for the golf team at Wharton (UPenn), and our young horticulturist, who patented a species of plant for its anti-bacterial properties, is a pre-med student at Brown University. The big question is, how will you set yourself apart from your peer group? What will be your personal 'Wow Factor'?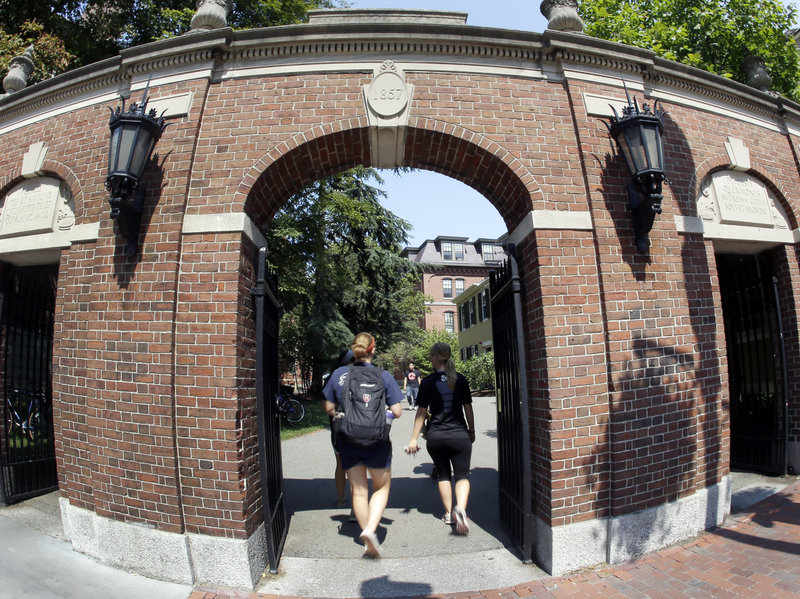 Strategizing and planning ahead usually begins in grade 9, sometimes earlier.  We encourage young students to explore their options by trying out new electives, attending summer programs, and by involvement within their school, the community at large, or globally.  For teens, every chance to be away from home is a chance to expand their horizons and to reinvent themselves. Students are advised to increase their general knowledge by watching the news and by reading both fiction and non-fiction, including books on history and the biography of leaders who have had impact on our world.  Developing strong writing skills is also essential.  It is through this multi-year process that we watch their passions and aptitude emerge. Only then do we encourage them to focus and maximize their impact in a couple of areas and to minimize their involvement in activities which are less interesting to them.  With every student, it is the totality of their profile that enhances their chance for admission to their dream institution.  We watch as their 'Wow Factor' evolves over time and brainstorm with them to produce outstanding applications and essays which will draw attention to their unique and exceptional talents and qualities, highlighting what they will bring to the university community.
Now, it is your turn to shine – let us, at Select College Admissions, help you discover your distinctive 'Wow Factor'.