FAQ's

FREQUENTLY ASKED QUESTIONS
Where is Select College Admissions located?  We are located in West Vancouver, B.C., Canada.  We offer all services related to the university application process. Our SAT and ACT prep classes are offered on the North Shore and in Vancouver and Richmond.  We like to meet our students face-to-face at least once if possible, but if distance is an issue, we are able to work with you remotely via online tools and other collaborative networks such as live video-conferencing, phone or email, depending on your preference and the task at hand.
Do I have to apply in order to work with Select College Admissions?  We welcome the opportunity to work with students and families from varying academic, extracurricular, and cultural backgrounds. Due to the nature of our personalized service, we are able to take on a limited number of students.  We choose on a first-come, first-served basis.  We also take 'fit' into consideration.  It is, therefore, important to not delay your first consultation.
When is the optimal time for our first appointment?  For applicants to U.S. universities, grade 9 is not too early to begin the preparation process.  For those considering Canadian or U.K. universities, the summer prior to grade 10 is a good time to work on career exploration, building a résumé, making campus visits, and putting together a university list.
What is your fee structure like?  Many educational consultants offer either hourly payment options or packages that only buy you a certain number of hours with your coach. The package may sound like enough time, until you find yourself needing a little more help with that one dreaded essay or want some feedback on your résumé, at which point you're forced to buy more hours or skimp on quality. At Select College Admissions, we want all your focus on your work, not on the clock or your wallet. There is a flat fee for the first session where we assess a student's candidacy for university admission and discuss options.  Beyond that, we offer each family a customized package that suits their specific needs. So the majority of our package options have no hourly limit. You pay a single fee upfront, and we work with you as long as it takes to get your essays and applications right.
Do you meet with students during the evening or on weekends?  We pride ourselves on our availability and accessibility; we certainly do not want students to miss school to meet with us.  Evening and weekend arrangements are possible, particularly for students with a longer commute to our office or those visiting home from boarding schools on weekends.
Is Select College Admissions an SAT or ACT prep organization? To meet the needs of our university-bound students, we cover all aspects of the admissions process.  We collaborate with a local test prep academy and with online providers in the U.S. to offer private lessons, classes and workshops for SAT, ACT and SAT Subject Tests.  However, our true focus is to help students navigate through the entire university admissions process.  This includes helping students decide which SAT Subject Tests to take,  what activities to explore, recommendations on summer program options, course selection assistance, identifying target universities, outlining strategies for success in application preparation, essay-writing tutorials and editing, teacher recommendation consultation, and interview skills training. Our focus is on finding colleges and universities that will be a good fit for each student's individual needs and goals.
To what extent do parents remain involved in the process? At Select College Admissions, the initial meeting always includes one or both parents. With younger students, some parents like to remain involved and we encourage that.  Older students tend to come in for more frequent meetings on their own.  However, parents are copied on every email to the student.  With the understanding that no one knows a student better than their parents, parental input is often encouraged and even solicited, especially when brainstorming for essay topics. In other words, you are welcome to be involved as much or as little as suits your family.
Do you work with my child's school guidance counselors? Some school guidance counselors are more open to collaboration with independent consultants than others. We view the school as our partner and are always happy to collaborate with school guidance counselors, school staff, and teachers as much as necessary to meet our students' needs.  Ideally, we do want to work together as a team towards the goal of success for each and every student.
What is the length of our first meeting with your staff and what shall we bring along?  Initial meetings are approximately ninety minutes in length but this can vary with the purpose of your visit.  To ensure a productive consultation , we ask that you bring along your students' school marks,  activities and awards list for grades 9 to the present, any test scores they might already have (PSAT, SAT, ACT, Subject Tests), as well as any questionnaires we might have sent you.
How often do you need to meet with my child?  The number of meetings will depend on your child's age, their needs, their goals, and the number of universities they apply to.  U.K. and Canadian university applications can be completed in relatively fewer sessions, while the U.S. application process is more time-consuming.  Students applying to U.S., Canadian, and U.K. universities at the same time, will inevitably require more appointments than those applying to one country only.  Whether it is the Commonapp, Commonapp Supplements, the University of California application, UCAS, or your Canadian applications, we are here to help you.
Do you provide help with the application itself? Students vary in how much help they need.  Some complete the application and bring it to us for review while others require step by step guidance.  We are here to provide comprehensive and quality direction with every aspect of the application process, especially with the process of brainstorming for and editing of essays.  The end result is often a successful application that highlights the students' strengths and provides insight into his or her interests and future aspirations.
Do you work with international students? Select College Admissions' international students have come from the US, the Virgin Islands, China, Hong Kong, Columbia, Brazil, Switzerland, Bulgaria, India, Iran, the UK and elsewhere.  We connect via live online tools and collaborative networks. Our overseas students particularly enjoy the one-on-one customized support we offer. They have been admitted to some top US and Canadian universities.
How does one navigate the path to university? What is the best match for your student? The questions don't end here, and the answers can be overwhelming.  Select College Admissions is here to help! Going off to university is one of the most memorable and exciting events in a lifetime, and the journey should be exciting as well.  We, therefore, offer specialized, comprehensive, and very personal services by partnering with our students one-on-one to determine their unique talents, academic interests and life goals in order to help them connect the dots while presenting a genuine and reflective application to universities, optimizing their success.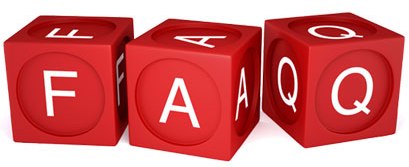 Select College Admissions: The Difference Between Ordinary and Extraordinary