Parents

WE PROVIDE MOTIVATION, SUPPORT, TIMELINES AND EXPERT ADVICE, THUS MINIMIZING THE NAGGING REQUIRED ON YOUR PART
Naturally, we reflect on our personal experiences as students when it comes time to consider an educational direction for our daughters and sons. However, we find that our experiences have little in common with today's world other than the continued importance of a quality education and the economic, social and career implications of making sensible educational choices.
As both a professional educational consultant and mother of two sons who have completed their university education, I am well acquainted with an educational system that has grown very complex, competitive, and costly. Without a doubt, today's students have many more layers of experience and awareness than we did —and different needs— in a less predictable social and economic environment. Marketing has certainly complicated the university evaluation process. As you sort through the myriad of websites, brochures and videos, you may find it difficult to accurately assess the differences that can positively or negatively influence your child.
The university application process is an ever-changing sea of admissions procedures. Most parents have neither the background, nor the time and inclination to investigate the many aspects and steps involved. Our role at Select College Admissions is to help students and their families navigate through this educational maze and discover and attain the best academic, extracurricular and social match. We work with the full spectrum of students ready to embark on their undergraduate or graduate school choices — including average, gifted and talented students, underachievers, as well as athletes and artists.  Our students come from public schools, independent schools, and parochial schools. Every student has specific needs and "fit" is the key word when making a choice of which Canadian university or which of 5000 U.S. institutions to apply to.  We are familiar with Canadian institutions, U.S. state universities, technical universities, liberal arts colleges, Ivy League institutions and everything in-between and will provide each applicant with a list of "reach", "target" and "likely" schools to apply to.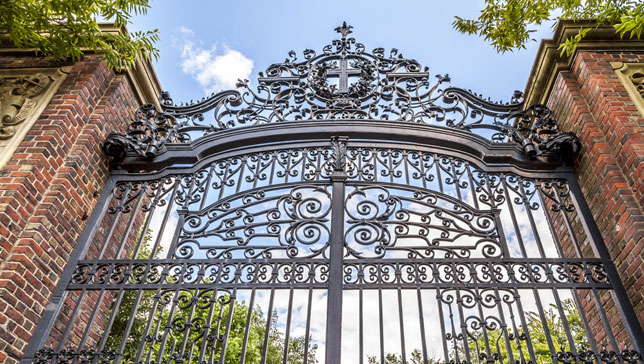 Throughout our journey together, our team will help students realize their intellectual capacity, encourage new skills and interests, and promote leadership to help students reach their full potential. We give careful consideration to the student's personality and achievements as well as their educational needs and aspirations and make sure the direction we collectively take focuses on what will help make those needs and aspirations a reality.
We empower students to put together a complete application package showcasing their activities and achievements for maximum effectiveness and impact to universities. We provide timelines, support, motivation and expert advice, thus minimizing the nagging required on your part. We monitor every aspect of the application process to ensure that suitable choices are made, to reduce stress and anxiety for students and families, as well as to make the college application experience both manageable and more successful. Parents are always welcome to sit in on private sessions scheduled with their student.
We enjoy working as college consultants, knowing that our work makes a difference in the lives of our students and that it has a direct impact on their future life and career choices. We tell our students that the difference between ordinary and extraordinary is that little extra. Our goal is to motivate and empower our students to achieve that extra!
Don't wait 'til the Grad Year!
(If you DO have a grad, PLEASE come in and see us as quickly as possible!)
We encourage parents to schedule a College Readiness Review early in the student's grade 9 or 10 year of high school or at the LATEST, early in grade 11.  Sadly, MANY families don't get serious about UNIVERSITY PLANNING until the grad year!  They are often disappointed in themselves when they realize what they SHOULD have been doing in the last year or two in terms of planning for university.
Select College Admissions: The Difference Between Ordinary and Extraordinary                                           604.561.6407