Grad Wrap-up Workshop

Transitioning to University: Selecting Courses, Time Management, Coping with Pressure, Identifying Useful Resources, and more….
Date: Saturday August 13, 2016
Time: 2:00 pm – 4:30 pm
Location: West Vancouver
For information: please call 604.561.6407 or email: info@scAdmissions.com
The transition from high school to university brings a range of new, exciting experiences and challenges.  During this transition period, it is essential to find the right balance between studying and leading an independent lifestyle. Many studies show that freshman year is the time when students are most likely to want to drop out of university, if not permanently, then temporarily. Some are OVERWHELMED by the many options and freedoms they suddenly have, are intimidated by their classmates, feel isolated, see a drop in their grades as the academics become more challenging, and become insecure about what the future holds. In your first term, you need to find your way around, join activities and make friends, set your own boundaries and a manageable routine. It is advisable to start with a lighter course load, do things in moderation (including partying), giving yourself time to acclimate to your new setting, schedule, and life.
This seminar will provide information and guidance to support these challenges.  We will review general education (core curriculum) requirements as well as resources available at university to help prepare grads for post-secondary success in terms of academics, campus life, and personal goals.
This workshop is as much for the student who finds the prospect of university and choosing first-year courses overwhelming, as it is for the student who is over-confident and is likely to attempt to begin freshman year with 7 courses instead of the standard 4.
Some of the topics to be discussed are: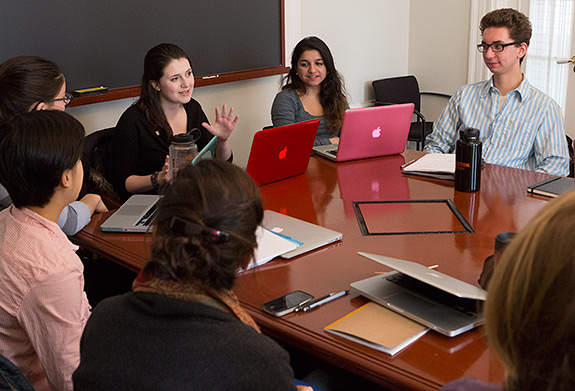 Course selection,
Residential life, sleep deprivation, diet, & healthy habits,
Extracurricular activities,
Time management,
Relationships with peers, professors, roommates, and others
Advocating for yourself,
Identifying available resources/support systems,
Career counseling, research & internship opportunities,
Campus culture, drinking, & substance abuse,
Fraternities & sororities,
Life skills, coping with homesickness, academic, social & emotional pressures,
Home economics (laundry…..), credit cards, and financial management,
Security.
Select College Admissions: The Difference Between Ordinary and Extraordinary                                                  604.561.6407