Educational Consultants

You might ask yourself: why hire an independent educational consultant? The university admissions process is extremely competitive and complex, requiring several years of preparation, especially if students wish to gain admission to the most selective universities. Admission to some of the Ivy League universities or the likes of Stanford and Caltech are in the single digits. For students with competitive academic and extracurricular credentials, the presentation of your case in the application and supplemental material is often determinative of admissions success.
Your school guidance counselor's job responsibilities do not extend to the most critical piece of the college process – the application and the many essays that are required. At Select College Admissions, we work individually with each of our students, planning ahead, brainstorming, strategizing, revising and hand-holding.  With quality credentials and a good track record, we teach students writing, analytical, advocacy and time management skills, as well as strategies helpful for success in university admission and beyond.  Our individualized approach supplements the work of the high school staff. In the final analysis, we augment rather than replace the university guidance you will receive from your school. A well-coordinated double-team approach works far better than a disjointed one!
Harvard, Yale, Princeton, Brown, University of Chicago, Caltech, Rice and Stanford, are a few of the selective campuses to which our students have successfully gained admission.  We also work with students applying to Canadian or U.K. universities who require help with completing their application forms and editing of their university and scholarship essays. Contact Select College Admissions for all of your university admissions needs.  Benefit from the expertise and personalized service of our team members for a smooth transition from high school to university.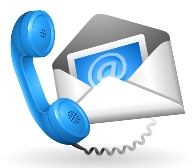 Select College Admissions: The Difference Between Ordinary and Extraordinary